90 Days to a Slimmer, Healthier You!™
Healthy You, Healthy Family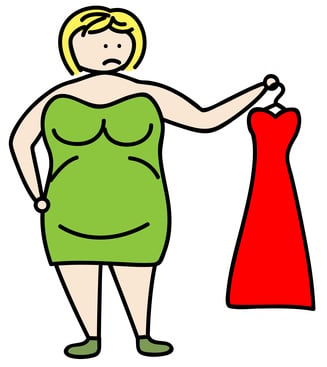 Are you ready to lose 20 pounds?
Have you been struggling to make time for wholesome, real-food meals?
Are you a busy mother who wants to raise healthy kids?
Have you tried every weight-loss program in the world without success?
Have you been too tired to exercise?
Are you so busy you can't imagine how you can find time to prepare meals?
Are you tired of picking up your meals at a drive-through window?
Take a deep breath.
I know that you are extremely busy and feel you don't have time to cook healthy meals for yourself or for your family.
By working with me, not only will you have a plan to make your meals health supporting, you will know what to do every day to lose those extra pounds in a healthy manner and this will carry over in your effort to raise a healthy family.
Now, you can discover a simple, powerful process to lose up to 20 pounds and continue on a journey towards health.
The 90-Days to a Slimmer, Healthier You Package is virtual, i.e., you do it in the privacy of your own home via email and phone coaching. This package will show you exactly what it takes to lose weight in a healthy manner, including:
Having a coach by your side, gently guiding you through a proven process that is guaranteed to support you in choosing foods, preparing delicious meals, and incorporating healthy behaviors into your daily routine.

Learning the healthiest foods you can eat to gain energy and to lose fat.

Learning how to prepare delicious, healthful meals for yourself and your family that don't take hours in the kitchen.

Learning to get past the frustration and overwhelm you have felt trying to work healthy habits into your daily routine.
This highly supportive coaching package gives you:
An individual weight loss & healthy eating plan to lose 10-25 pounds and tone up over the next three months.

An initial "getting-acquainted" call to discuss what you are looking for.

A 30-minute "Slimmer, Healthier You" individual phone session each week for 12 weeks.

An action-oriented "Healthy Meal Plan" tailored to your particular situation.

Email support as needed.

BONUS:

A lipid panel (blood test for cholesterol, LDL and triglycerides) is included during the first week and again during the 12th week.
BONUS: A calendar journal for you to keep track of food, your weight, and your progress.
Watch the video below for a message from Melinda
Watch the video below if you have children
Copyright ©2015-2022, Melinda Coker and with Splash!, LLC. All Rights Reserved.
The "Fast Start to Health"™Spa Weeks, "Your Healthiest 6-Months Ever!"™ Coaching Program, "Disease-Proof Yourself,"™ Retreat, "Weight Loss Magic,"™ and "90 Days to a Slimmer Healthier You!"™ are all trademarks of Melinda Coker & with Splash, LLC.
Melinda Coker Coaching
921 Shiloh Rd., Tyler, TX 75703
(903) 581-1777