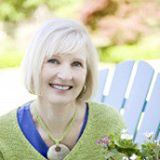 Health & Weight-Loss Coach
Melinda is an author and a sought-after health and wellness coach, who works with clients across the U.S. and Canada. With a master's degree and more than twenty years of professional experience counseling and supporting men and women through transitions plus managing, teaching, administering and developing programs, Melinda encourages her clients to eliminate the toxins from their diets and to replace them with healthy, nutritious foods which will enable their bodies to begin the healing process.
After the shock of having two good friends die of cancer, Melinda began researching and writing about health. In 2010 her book, Diet and Cancer: Is There a Connection? was published. In 2012 her second book came out, Coco's Healthy Cooking: A Collection of Delicious Plant-Based Recipes to Renew Your Health and Vitality.
Melinda's reason for changing her diet in 2008 was to age as gracefully as possible and to die quickly at a ripe old age without having to go through a long and painful disease process. But during that first year, she discovered some laudable, short-term personal changes. 1.) She lost twenty pounds (without really trying); 2.) She had more energy; and, 3.) Her lab tests all came back in the exceptionally healthy range.
As the author of the popular Beautiful Older Woman Blog, Melinda writes under the pen name, Coco, about growing older with as much grace and style as possible. In her second blog, Diet Cancer Connection, she writes about lifestyle changes needed to keep cancer and other major diseases at bay.
Diet and lifestyle are implicated in so many of the health problems in the U.S. and it has become Melinda's personal mission to get the word out, i.e., to save lives.